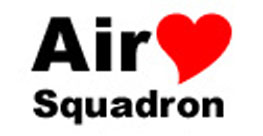 The AirHeart Squadron
( Because we love to build what we fly )
Women have been flying for a long time, some in key roles. But few have built their own aircraft or participated in the process out of their own interest and initiative, this group is in celebration of the few who DO.
Times are a changing and there are more and more women builders and flyers. That is pretty exciting news. But even if you are helping your boyfriend, partner or spouse and are getting into the spirit of creating or restoring an aircraft and dreaming of flying it some day then you have the right stuff.
Amelia Earhart was a pilot and adventurer, while we celebrate her spirit as a flyer, this group celebrates the full scope of our interest in aviation to include those of us who build, service and love our airplanes as much as flying them.
As this group grows we will add a separate site for it, cool t-shirts and details about individual members.
So Ladies, do it for yourself, do it for the prestige of being one of the few, do it for the cool t-shirt, JUST DO IT!
(more details coming soon, please email us if you have interest in joining us)
Now for a giggle: