News, what we're doing, what's going on.
AVAILABLE NOW!


Machined billet CG-NG-6A
with tapered roller bearings,
includes NG-5 plate and all
hardware.
Limited numbers available.
This is a premium part for
discerning builders.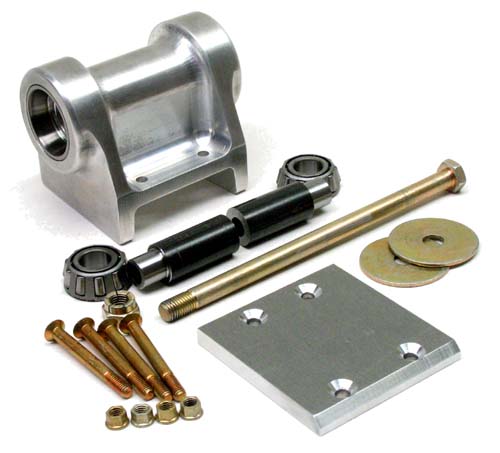 NEW PARTS


ClickBonds !!!
AN-3 x 0.500 long (10-32 thread)
Buy a bag of ten with your next order for $7.50, you will love these things.
Read our ClickBond installation cartoon
NG-53
Worm Replacement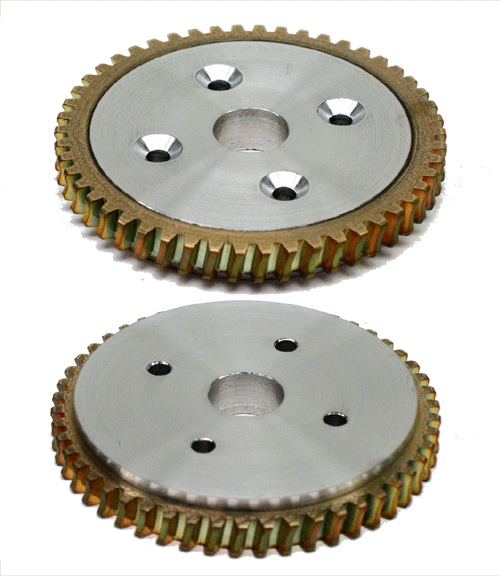 The manual VENGR iron worm gear has had a tendency to strip off half of it's teeth, builders would then rotate the worm 180 deg and hope it did not do it again. This part has not been available for a long time because the original manufacturer now only offers the gear in a lightened webbed out version with a thin hub and spokes. The only solution has been to fill the gear hub with flox, machine it flat and drill mounting holes in it. This was more of a fix than a solution.
It was determined that a bronze version of this gear was available which would be less brittle and less prone to shearing off the teeth. The hubs were machined out and an aluminum hub was machined. The sizing is such that there is a large interference fit and the heated ring gear is shrunk onto the frozen hubs creating a strong assembly.
Baggage Pod
mounting inserts
If you are going to install Gary Hunter's baggage pods, you will need to install threaded inserts per the instructions. These 3/8" dia x 1" long AN-3 inserts are not limited to mounting pods though, anywhere you have need for an AN-3 internal thread hardpoint these can be used as-is, shortened or partially buried in foam as a threaded standoff.

Long-ez Builders
NEW PARTS
Main Gear Attach Brackets
(click on picture for more information, right set shown)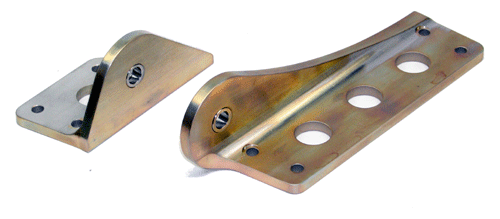 Rough River 2008
Video by Don Jones
$25 for 2 disk set when included in parts order
or $28 solo continental USA
Don's done a great job with high end video and still cameras to capture the flavor of our annual pilgrimage to Falls of The Rough, Kentucky. He captured the arrivals, departures and fly by's, bbq, the fine Canardians, so many aircraft. DVD video disk with bonus CD-ROM disk of 562 hi-res still shots if you aren't in one of them, you were not there! Stills have lots of the details you missed or if you did not have your camera with you Don got them for you.
If you do not find a part or menu item you need, we are still under construction.
4-19-2008
New Product Announcement
OIL MISER TM
Crankcase breather/oil separator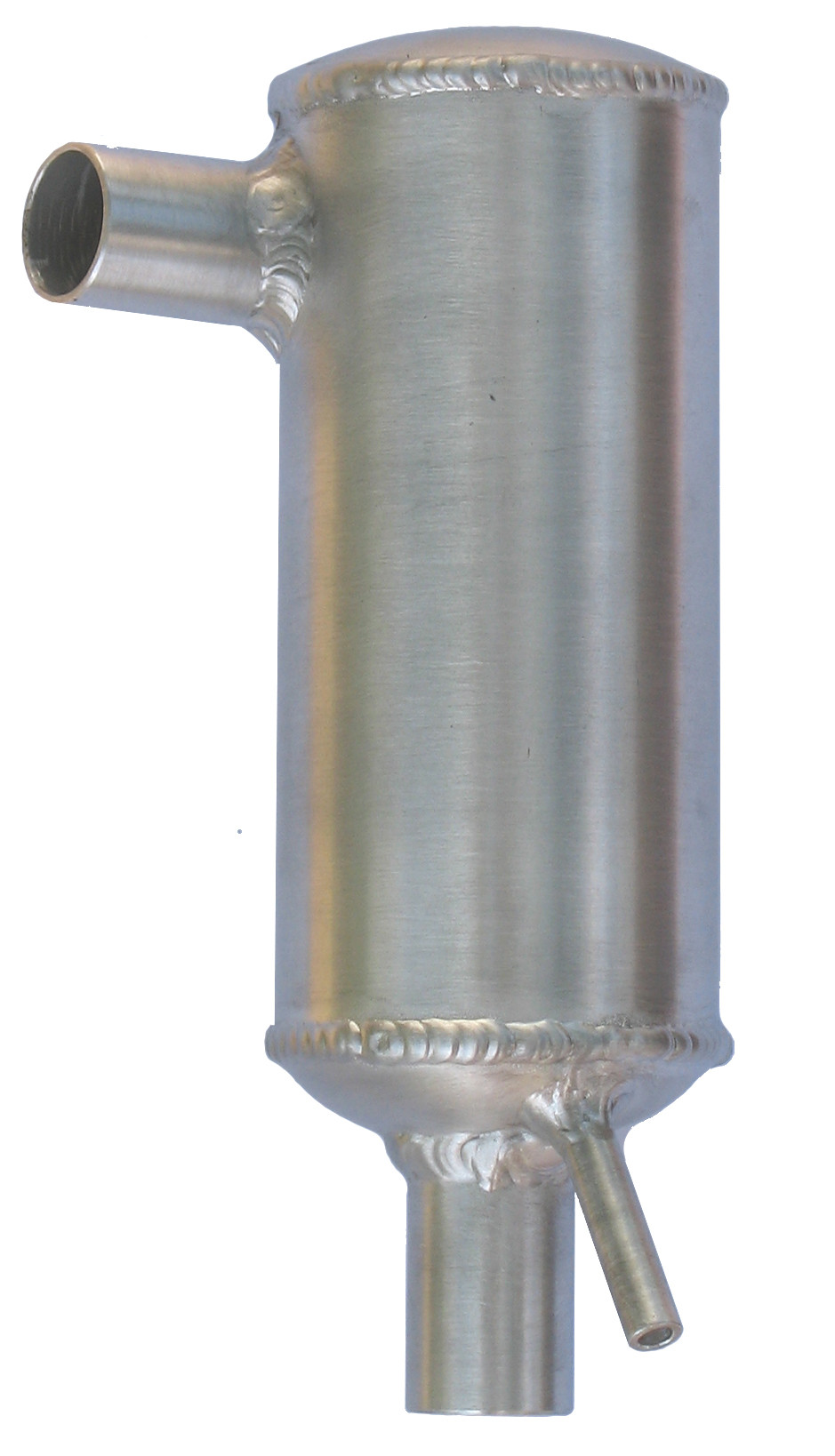 1-23-2008
Gerdes Nose Wheel
Machine, True, Polish and fit with custom internal spacer
We have set aside the time to do the Gerdes nose wheel machine truing, polishing and fitting for internal spacers.
For details and pictures of the finished results please see our website.
If you have a Gerdes nose wheel that you wish to have machined and polished or if you wish to acquire a new one and keep your existing one as a spare (recommended) please contact us at CGPARTS at AOL dot COM.
We need to have your wheels here by February 6 or your order for a new one by January 31. We will need your wheel for two weeks.
If you wish us to refurbish your existing one, please do the following:
-remove the tire and tube.
-remove the bearings and clean the excess lube out.
-clean all lube and dirt from wheel halves, hardware and NG-1 bushings.
-put the bearings and bushings in a baggie with a slip of paper with your name on it.
-inspect for damage to rim. many of the castings were a little bit "off" or eccentric, we can take care of most of that.
-ship us wheel halves, bearings, NG-1 axle bushings and hardware.
-include a sheet of paper with your full name, phone, shipping address on it.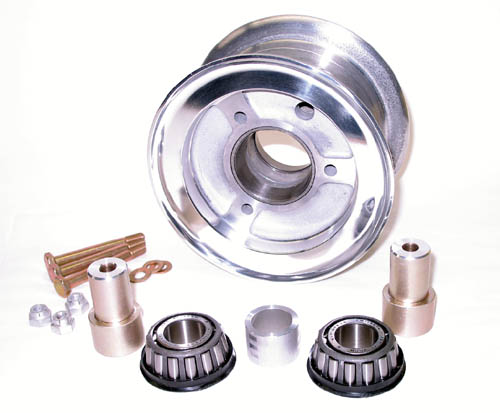 Trued and polished wheel, hardware, bushings, bearings, custom internal spacer
CG-NWA New wheel, machined, polished and fitted with custom spacer $96.00 (not including NG-1 bushings)

Machine, polish and fit customer's Gerdes nose wheel with custom internal spacer $60.00

MKNG-1 Cozy Mk-IV nose wheel bushings $18.30/pair

NG-1 Long-ez nose wheel bushings $18.30/pair

prices do not included shipping.
12-31-2007
Now Available
Cozy 540 Lycoming Engine Mounts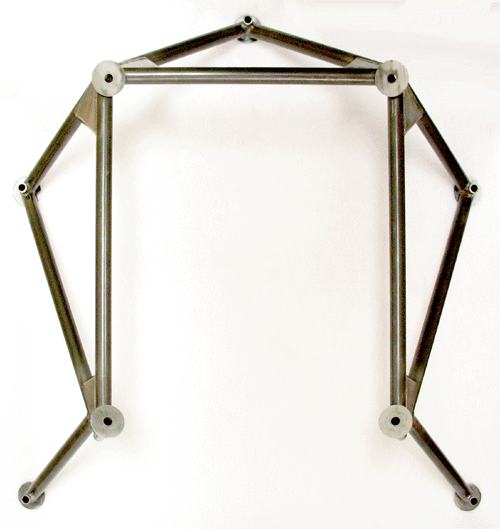 12-23-2007 Long-ez 13B/20B engine mount announcement
Coming Soon
Long-Ez 13B/Renesis & 20B rotary engine mounting systems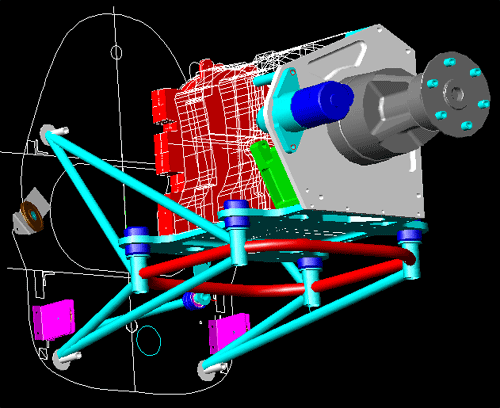 11-23-2007 New web page design.